Proposed Gravel Pit on Sumas Mountain Seriously Threatens Mountain biking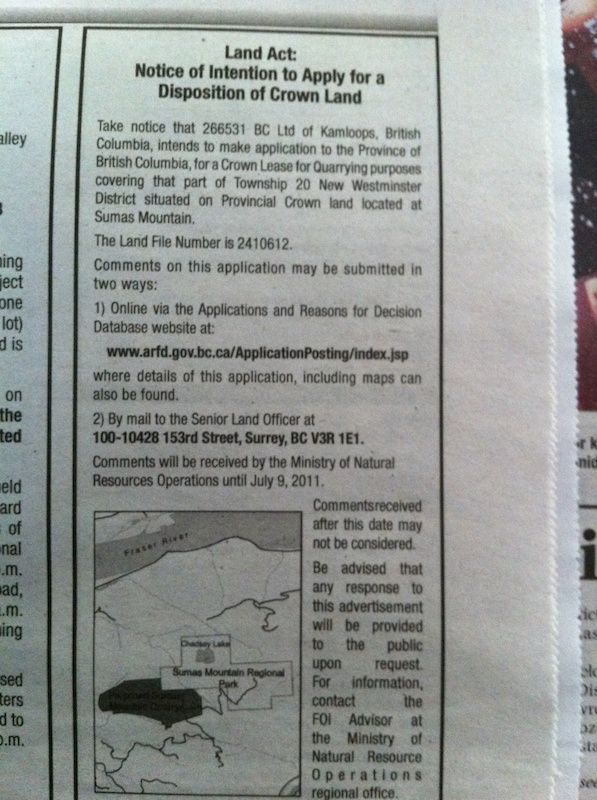 266531 BC Ltd has made application to begin new gravel mining on
Sumas Mountain
. This gravel pit will affect access to the Sumas Mt. Regional Park as well as destroy "Time Killer" in its entirety. Access to "Devils Throat", "World Cup" and "Noah Fear" will likely be blocked as well.
Mountain biking in the Abbotsford area
will suffer greatly if this application goes ahead.
>>>Follow this link to the FVMBA before JULY 9 TH
>>>Or Comment to
Integrated Land Management Bureau of BC